Free Church of Scotland investigating claims about minister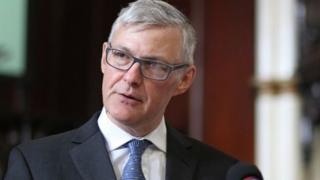 The Free Church of Scotland is investigating allegations made in connection with a minister on the Isle of Lewis who died earlier this year.
A spokesman said the Western Isles Presbytery was taking the allegations against the late Reverend Dr Iain D Campbell "very seriously".
The allegations are understood to relate to Dr Campbell's personal life.
The minister of Point Free Church on Lewis died at the end of January, aged 53.