Gas firm deniies claim islanders overcharged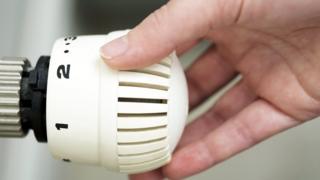 Scottish Gas has denied claims that its customers in Stornoway on Lewis have been overcharged by up to a total of £1m a year.
The power company supplies LPG gas to about 1,000 customers in the town.
Western Isles MP Angus MacNeil has claimed islanders have been overcharged and have also unable to switch to the lowest available tariff.
Scottish Gas said it will discuss a "goodwill gesture" with the customer who first raised concerns.
Its customers in Stornoway have been overcharged a total of £600,000 to £1m a year, according to Mr MacNeil.
He said one of his constituents, guesthouse owner Derek McPherson, had been trying to access the company's cheapest advertised tariffs since 2006.
The MP contacted energy watchdog Ofgem and it told him that customers were entitled to the lowest prices regardless of where they lived.
Mr MacNeil said: "Presently Mr McPherson and Scottish Gas are in negotiations regarding the amount of recompense he is entitled to for gas overpayments over a period of many years."
A spokesman for Scottish Gas said: "More than 350 of our customers in Stornoway have switched tariff to take advantage of a different deal - so the suggestion that up to 1,000 gas customers may have been overcharged by being prevented from switching to cheaper tariffs is not true.
"We write regularly to all Scottish Gas customers telling them if there is a cheaper tariff available, and many take advantage of this to switch.
"Unfortunately our customer Mr McPherson was given the wrong advice when he rang to inquire about a Sainsbury's Energy tariff. We're in contact with him to discuss a goodwill gesture for the mistake we made in his case, and are reiterating to our call centre teams the correct advice for any Stornoway customers wishing to switch."