Otter photographed landing big fish on Kessock Bridge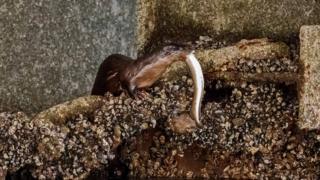 An otter's battle to land a fish as big as itself has been captured in a series of images taken by a Highlands-based wildlife photographer.
Charlie Phillips, a Whale and Dolphin Conservation field officer, watched the otter as it landed the ling on a support of the Kessock Bridge at Inverness on Saturday.
Mr Phillips had been on the Inverness Marina-based boat, Mischief, trying to spot bottlenose dolphins when he and the craft's crew came across the otter and its "snack".
The conservation officer said: "We did see one harbour porpoise, but the real cracker of a sighting was seeing the otter landing on the Kessock Bridge bumpers with a huge fish."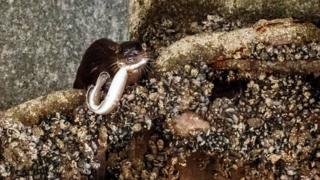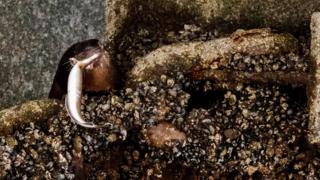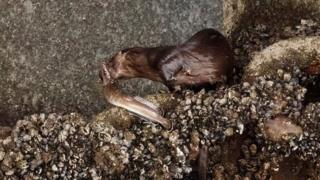 All images copyrighted.