A9 north of Aviemore reopens after four-vehicle accident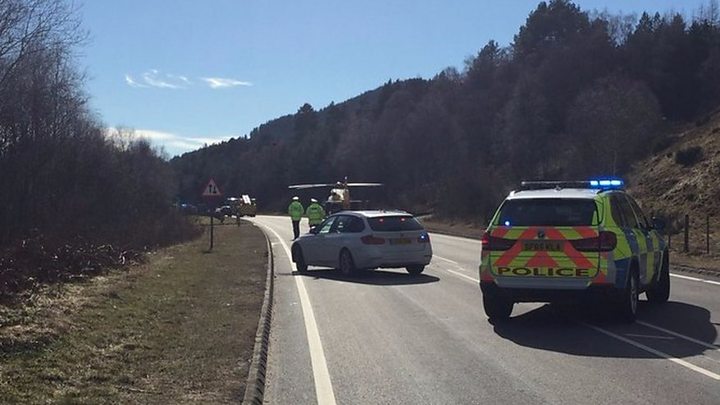 Police and an air ambulance have been on the scene of a four-vehicle accident in the Highlands.
Firefighters cut one person free from a vehicle following the crash on the A9, a mile north of Aviemore at Lynwilg.
A spokeswoman for Scottish Fire and Rescue Service said they also assisted with two other casualties. The total number of casualties is unclear.
The northbound carriageway of the A9 was closed for several hours but has since reopened.
Drivers had been urged to use another route.