Cyclist injured in collision with sheep near Kilchoan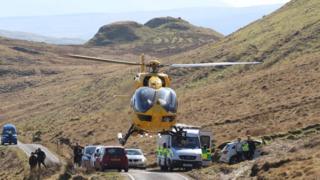 A cyclist has been seriously injured after he collided with a sheep on a road on the Ardnamurchan peninsula.
The accident happened on Saturday near Kilchoan.
The emergency services were alerted at about 11:55 and police and road and air ambulance crews went to the scene in the north west Highlands.
The cyclist, a man in his 30s, was airlifted by helicopter to Raigmore Hospital in Inverness, the Scottish Ambulance Service said.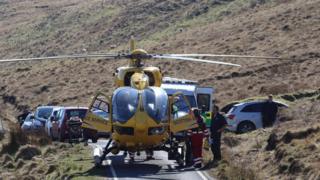 Police Scotland described the man's injuries as serious and said he was later transferred to a hospital in Glasgow for treatment.
John Dyer, from Motherwell, was in the area at the time of the airlift.
He said the air ambulance crew had to make a difficult landing on a narrow road during the rescue operation.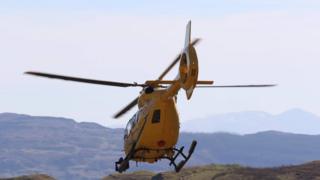 All pictures are copyrighted.