Nairn Book and Arts festival 'needs to raise £15,000'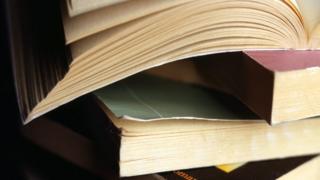 The organisers of a long established Highlands book festival say they must raise £15,000 in four weeks to ensure this year's goes ahead.
The 14th Nairn Book and Arts Festival has been left with the funding gap after not getting grant assistance from national arts body Creative Scotland.
Almost 100 events are planned as part of this year's festival in September.
But organisers said this year's and future festivals were in doubt if the money could not be raised.
Chairman David Godden said: "The festival plays a vital part in the local economy, boosts tourism in the region, and provides opportunities and support to local arts groups, volunteers and venues.
"The knock-on effect of losing it would be extremely damaging."