Repairs to popular beauty spot in Inverness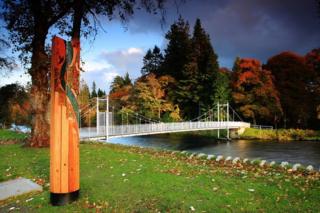 Eight months of repairs are to be carried out to a popular beauty spot in Inverness.
Highland Council is having paths, bridges and banks of the River Ness at the Ness Islands repaired or improved.
Tree surgeons are expected to be working on trees on the small river islands for at least six months, the local authority said.
The islands will still be open to the public but visitors have been advised to follow diverted routes.
Highland Council has also asked that children are prevented from wandering on to areas where work is being done and dogs are kept on leads.