Wild fires tackled for 11 hours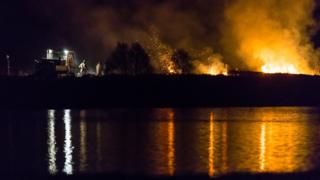 Fire crews have been fighting a rural grass fire near Loch Ness for 11 hours overnight.
The blaze near Dores was reported at 19:30 on Wednesday.
Four pump appliances were at the scene. No properties were threatened.
Scottish Fire and Rescue said the crews had returned to the fire station but would return later to check for hotspots in the area of the fire.