North Uist crofter's surprise at ewe's five lambs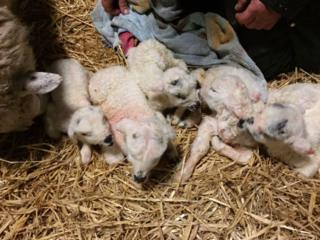 A crofter on the Western Isles got more than he bargained for when one of his pregnant ewes gave birth to five lambs.
Usually sheep have between one and three offspring.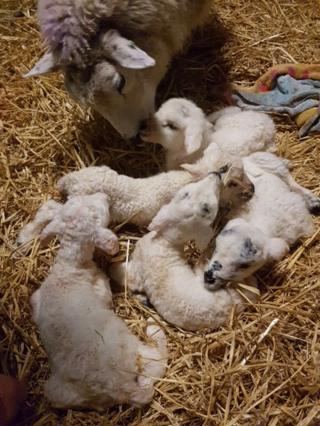 Sam MacDonald, who has more than 700 sheep at Baleshare on North Uist, said of the ewe: "She was very uncomfortable beforehand.
"I think she was relieved to get the lambs out and is doing fine now."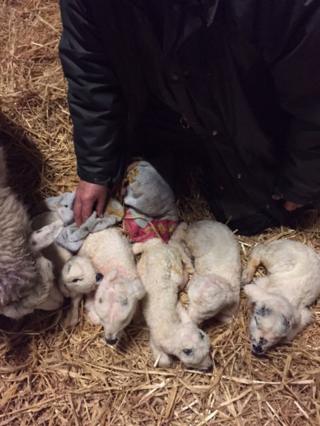 The ewe is raising two of the lambs while two others have been given to other ewes and one is being looked after by a neighbour.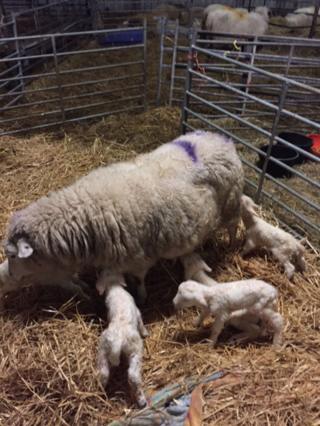 Images from BBC Naidheachdan.