New baby helps boost Isle of Eigg's population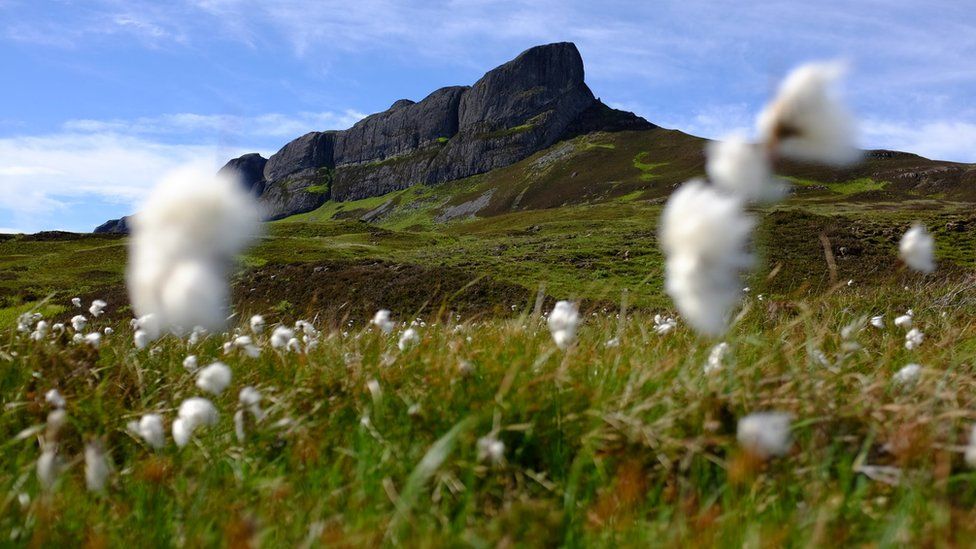 Eigg has more than 100 residents for the first time in the tiny island's recent history.
A baby born in January is among the people to have helped push the population up to 105 this year.
In 1997, when islanders made their historic community buyout of Eigg after years of issues with absentee landlords, there were 64 people.
Eigg is one of the Small Isles, which lie south of Skye. The other islands are Rum, Muck and Canna.
Maggie Fyffe, secretary of the lsle of Eigg Heritage Trust, said the population increase had come as a surprise.
She told BBC Radio Scotland: "It's crept up on us.
"We never sought out to increase the population to a certain level."
Ms Fyffe added: "It is great that we have got more people and it is always exciting to have new babies here. It is a big celebratory event."
Hiding in a cave - island's bloody history
More than 400 years ago, every resident of Eigg barring one elderly woman was killed during a clan feud.
About 400 islanders, who were members of the Macdonald clan, were murdered by a raiding party of Macleods from Skye.
The islanders had been hiding in the cave for three days when they were discovered.
Macleods blocked the narrow entrance to their hideout with heather and other vegetation before setting the material alight.
It is believed that the massacre happened in or around the year 1577.
In modern times, Eigg has become known for its innovative use of renewable energy.
Following the community buyout in 1997, islanders worked towards having most of the electricity they use generated by renewable energy projects.
These include micro hydro, solar and wind schemes.