Procession to mark opening of new Wick Community Campus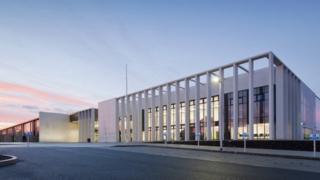 A procession of 400 people, including children and teaching staff, is to be held on Wednesday to mark the opening of the new Wick Community Campus.
The campus includes Newton Park Primary, a new school for pupils of Wick's Pulteneytown and South primaries.
The procession, to be led by two bagpipers, will involve pupils of the new primary and its nursery.
A new Wick High School and community facilities are also on the campus.
The procession is to start at 09:00 and those involved are to walk from Wick's Old Pulteneytown Academy building to the new primary school.
The campus was constructed for Highland Council in a project led by Hub North Scotland.
The school site was to be open by summer last year, but its completion by the contractor was delayed several times.