Pyrotechnics to be used in exercise at Dounreay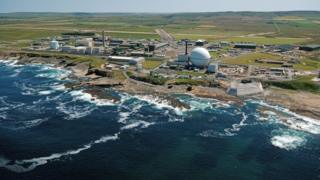 People living near or passing by the Dounreay nuclear power complex next Wednesday have been warned to expect to hear loud bangs and to see smoke.
Pyrotechnics are to be used during an exercise to test the responses of workers at the site to an emergency.
The training is held annually at Dounreay, near Thurso in Caithness.
The experimental nuclear power site is in the process of being decommissioned and its buildings, including its landmark dome, demolished.
In a statement ahead of next week's exercise, Dounreay Site Restoration Limited said: "The Dounreay site alert will be sounded during the course of the exercise.
"The exercise will also involve the use of pyrotechnics and members of the public may hear loud bangs and see smoke.
"The public are not to take any action when the alarms sound."