Speed flyer injured in crash in Glen Coe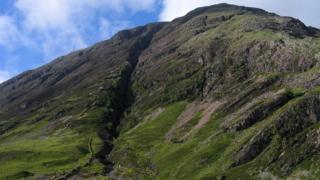 A speed flyer had to be rescued after crashing in a gully in Glen Coe.
Glencoe Mountain Rescue Team went to the man's aid in the incident in Clachaig Gully.
The man, who was flying a parachute-like wing, was injured and had to be airlifted to hospital by a rescue helicopter.
Glencoe MRT said the speed flyer was in a stable condition in hospital and expected to make a full recovery from his injuries.
The incident happened earlier this week.