Deadline for new Highland Council bin service extended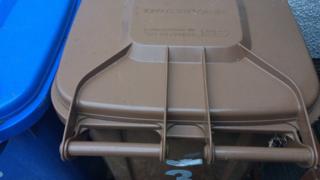 Highland Council has extended its deadline for applications for its new brown wheelie bin collections.
The local authority has introduced a £30 annual charge for emptying the garden waste bins, a service previously provided without a charge.
About 67,000 households have the bins and of that 14,000 have so far applied for the charged collections.
The deadline has moved from 4 to 9 June, partly because of a "high volume" of applications by phone and online.
People can still apply after 9 June, but Highland Council said it could not guarantee arrangements being made in time for the first of the charged collections in July.
It takes about two weeks for the processing of payments, production and the mailing of the bin permit stickers to customers, the local authority said.
Fly tipping
Highland Council's decision to move to charging for the brown bin collections was opposed by a campaign.
Campaigners said it would lead to fly tipping and would discriminate against low income households because it is charged in addition to council tax.
Not everyone in the Highland area, which has a population of about 233,000 people, has a brown bin.
Sutherland and Skye have no garden waste collections at all and in Lochaber only residents of Fort William get the service. Other rural areas of the region also do not get the bin collections.
The bins are provided in larger centres of population, including Inverness.