Motorbike rider, 72, killed in Loch Ness crash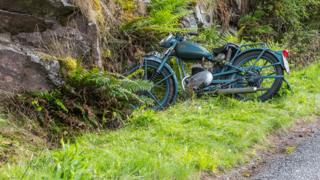 A 72-year-old man has died in a motorbike crash on a road along the shores of Loch Ness.
The one-vehicle collision happened on the B852 between Dores and Inverfarigaig, part of General Wade's Military Road.
Police were informed of the collision shortly before 12:40.
The road was closed while an investigation took place. The man's next-of-kin have been informed.