Inverness Ice Centre to hold Loch Ness Knitting Festival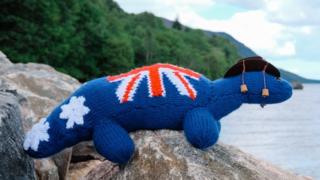 Inverness Ice Centre is to be the venue for the second Inverness Loch Ness International Knitting Festival.
The inaugural event, which was held at Inverness' Eden Court, was held last year and drew a crowd of more than 2,000 people from about 20 countries.
Knitters from all over the world sent woollen Loch Ness Monsters to the organisers to help mark the first staging of the festival.
This year's event will take place from 13-15 October.