Schools in Inverness 'need more' from developers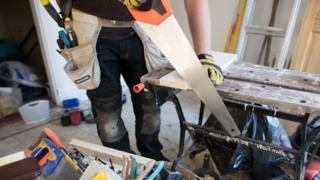 Housing developers may be asked to contribute more money towards schools in the Inverness area.
Existing schools are overcrowded and the city needs at least two more new buildings, according to local Highland councillors.
Developers pay about £2,000 per house towards education provision in terms of developer contributions.
Margaret Davidson, leader of Highland Council, said it was now time to "revisit" the issue.
A number of factors are behind increasing rolls at Inverness schools, according to the senior councillor.
She said: "The birth rate has gone up and the city is still attracting new families into the area.
"That brings pressure on our schools and we need to be able to plan better for education provision.
"The developer for each house provides about £1,000 or £2,000 towards a primary or a new secondary school, or an extension if one is needed.
"I want that revisited. Are we doing it the right way and are we asking for enough money?"
Inverness South councillor Andrew Jarvie said large developments of 100 houses were not generating large enough contributions.
He said: "£200,000 is not even enough to start the work on an extension for a school let alone build the two new ones at least in the area."