National Gaelic film contest FilmG launched for 10th year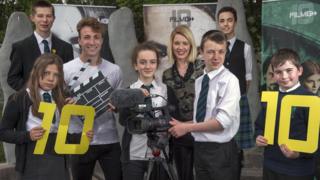 National Gaelic short film competition, FilmG, has been launched for a milestone 10th year.
The competition is open to all ages and aims to encourage grassroots Gaelic storytelling through film-making.
More than 650 short films, including animations and sports commentaries, have been entered since the contest was established.
A theme is set for each year's competition. The theme chosen for the 10th FilmG is "fìrinn" meaning truth.
The awards ceremony will be held early next year.