Grenfell fire prompts review of UHI sites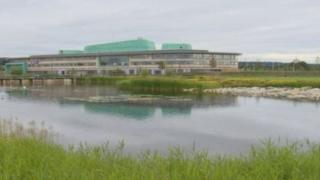 The University of the Highlands and Islands (UHI) is reviewing the structural designs and fire safety systems at some of its sites.
The assessment follows the Grenfell Tower tragedy and concerns about the building's cladding.
UHI, a network of colleges and research sites in Argyll, Highlands, islands and Moray, said none of its buildings have composite aluminium cladding.
It said the review was being done as a precaution.
More widely across Scotland, safety checks are being carried out on university buildings.
The UHI sites involved are North Highland College UHI in Thurso and Inverness' Inverness College UHI and Scottish School of Forestry.
A spokesperson for UHI said: "North Highland College UHI has no record of the type of cladding in question being applied on any of its buildings.
"However, in light of the recent tragic events in London, we are currently reviewing the structural designs and the associated fire safety systems and integrity for all buildings across our campuses."
On Inverness College UHI, the spokesperson said: "Our buildings are clearly very different in structure and use to the Grenfell Tower and we have a range of fire safety measures in place.
"Our main campus building is spread over three floors and contains eight stairwells, 19 fire exits, four main doors and two evacuation lifts.
"We have well-rehearsed and stringent fire evacuation procedures in place, designated fire marshals and a fire alarm system, which is tested weekly.
"However, as an additional precaution to ensure the safety of our staff and students, we have requested a report on the materials used in the construction of our buildings at Inverness Campus and the Scottish School of Forestry at Balloch."