Polish culture festival planned for Inverness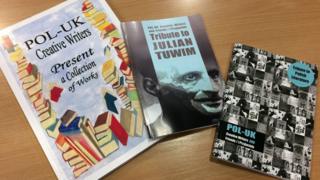 A new Polish cultural festival is being planned for Inverness.
The organisers of the event to be held in September hope it will build closer links between the city's Polish community and other residents.
Pol UK, a creative writers group for Poles and Scots, has held similar events over the last three years.
Its chairwoman Joanna Napiorkowska hopes the festival will encourage people living in Inverness to find out about Polish literature and music.
She told BBC Radio Scotland: "We Poles want to integrate with local people so that means that we need to know their culture.
"And it would be marvellous if they could know our culture - our beautiful traditions, customs and art, literature and music."