New Scottish show on Vikings for Cbeebies and BBC Alba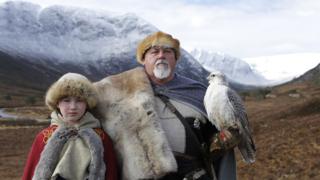 A Glasgow-based independent film company is to make a programme about the Vikings for CBeebies.
Maramedia specialises in natural history documentaries including Highlands - Scotland's Wild Heart, narrated by Ewan McGregor.
It has set up a new brand called Marakids to make children's television.
Gudrun the Viking Princess is to be shot at various locations in Scotland and is to be a mix of drama and factual entertainment.
The series of 20 episodes, each lasting five minutes, will include stories and information on wildlife, landscapes and Viking history.
It is to be shown on CBeebies and in Gaelic on BBC Alba next year.