Judo's Inglis says brain injury has affected senses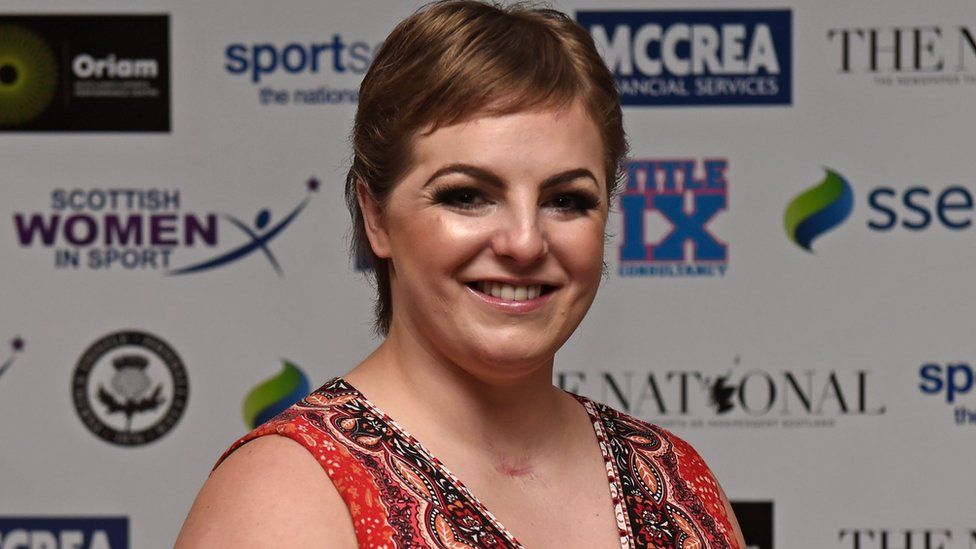 Judo's Stephanie Inglis says the brain injury she suffered in a road accident over a year ago has caused her to lose her sense of smell permanently.
Commonwealth Games 2014 silver medallist suffered serious neck and head injuries in Vietnam.
Vietnamese doctors gave Inglis, from Daviot, near Inverness, a 1% chance of survival.
In a new update to her supporters on her recovery, she joked that she may need help to choose perfumes.
Inglis, who is determined to return to competitive judo, said that overall her surgeon was "really happy" with her continuing recovery.
In the update, the 28-year-old said: "Unfortunately I've lost my sense of smell and, as it was the front lobe of my brain I injured, that won't ever heal and potentially could affect my taste buds.
"Guess got to take it on the chin and we can agree I'm still very lucky and if that's now what I have to live without it's not so bad."
She then joked she may need help with future perfume purchases.
In another post, Inglis said the DVLA has given her the all clear to drive again following an assessment of her condition.
Inglis was teaching in Vietnam when she was seriously injured in the accident on 10 May last year.
She was riding a taxi motorbike when part of her skirt caught on the machine's back wheel and she was pulled to the ground.
A crowdfunding campaign raised money to cover the cost of treatment in Thailand and a flight back to Scotland. She woke up from a coma in a hospital in Edinburgh, six weeks after the accident.
A titanium cap was bolted to her skull as part of her treatment and recovery from her injuries.