The Inverness Job: Group comes together for film screening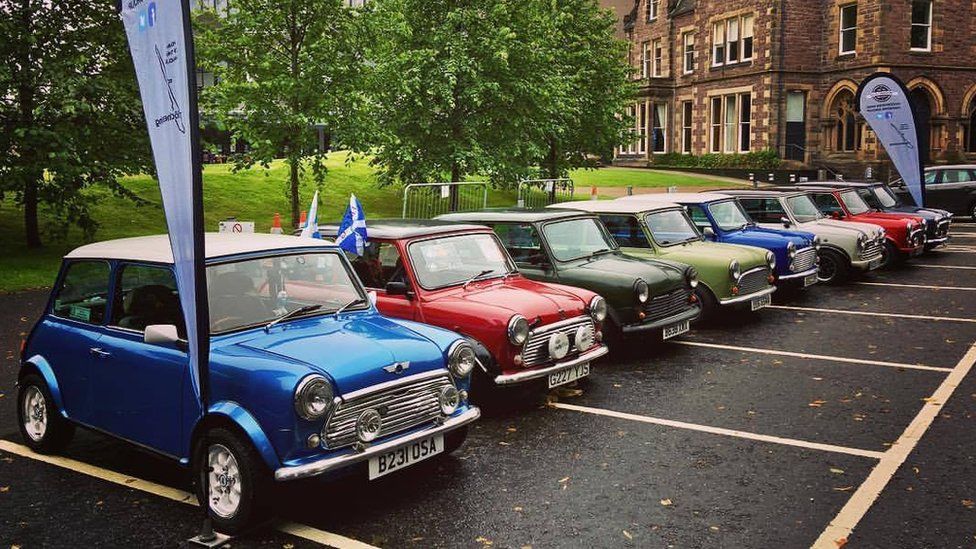 A group of car enthusiasts arrived at a cinema for a screening of 1969's The Italian Job in 13 classic Minis.
Three Mk1 Austin Mini Cooper S cars feature among the most memorable scenes of the movie starring Michael Caine, Benny Hill and Margaret Blye.
Inverness Mini Owners Group organised a group of 13 classic Minis from as far as Keith and Wick for the screening at Inverness' Eden Court on Sunday.
They travelled in convoy through the city before arriving at the venue.