Puppy being trained to join ski patrol at Nevis Range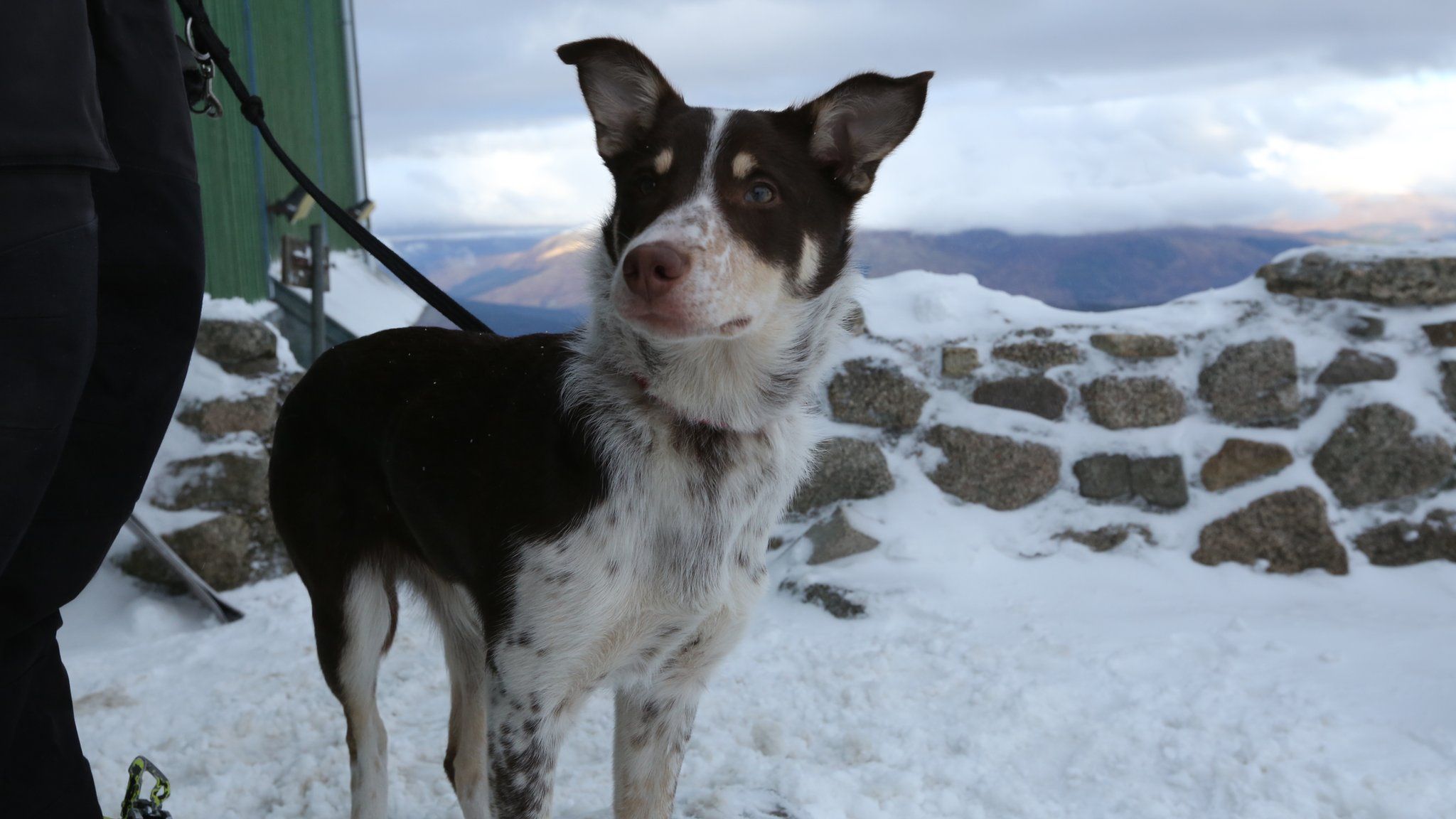 A border collie puppy is being trained to become the first ski patrol search and rescue dog at Scottish snowsports.
Jura is being put through her paces by the Search and Rescue Dog Association of Scotland (Highland).
Once fully trained, Jura will join the ski patrol team at Nevis Range near Fort William.
The training includes avalanche rescues.
Jeff Starkey, head of ski patrol at Nevis Range, said: "Having a dog as part of the ski patrol team is an immense asset.
"Rescue dogs are another valuable 'tool in the box' of an avalanche rescue.
"Having Jura in the team will give the casualties in the Nevis Range ski area a much better chance of being found quickly."
Mr Starkey added: "She is at the mid-point of her training programme with the Search and Rescue Dog Association of Scotland (Highland), who are supporting the innovation of having dogs in Scottish ski patrol teams.
"Over and above the rescue potential Jura is good for everyone at Nevis Range and can provide a simple distraction and comfort to any one in need of a cuddle, public or staff."
Jura's training and her owner Will Davis will feature in BBC Two's documentary series 10 Puppies and Us on Thursday night.
All images are copyrighted.
Related Internet Links
The BBC is not responsible for the content of external sites.