Inquiry into Snowman Rally hears of risk assessment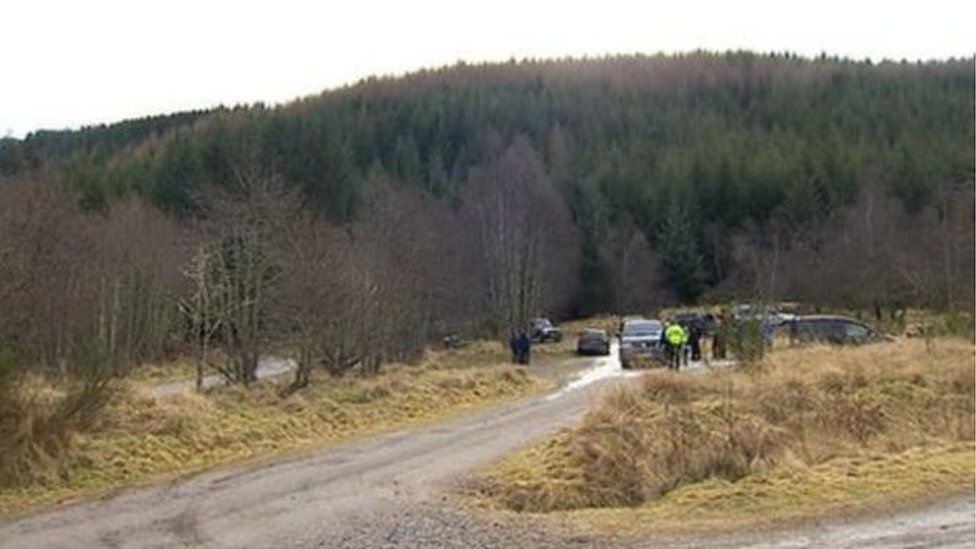 A risk assessment for a car rally where a spectator died focused more on the competitors' needs than the fans, a fatal accident (FAI) inquiry has heard.
Neil Moir, 59, was the clerk of the course at 2013's Snowman Rally at Drumnadrochit near Inverness.
He told the inquiry that in an "ideal world" motorsport enthusiasts would not attend rallies, but accepted that people wanted to watch such events.
He also said he thought that in recent years there were too many spectators.
Joy Robson, 51, of Skye, was injured and later died after a rally car crashed.
The FAI at Edinburgh Sheriff Court is hearing evidence on Ms Robson's death before later on the deaths of three people - Iain Provan, Elizabeth Allan, both of Barrhead, and Len Stern, of Bearsden - at the Jim Clark Rally near Coldstream in the Borders in 2014.
Mr Moir told Crown lawyer Andrew Brown QC that organisers carried out a health and safety audit of the course before the rally.
He said the document which was produced ran to "two to three pages" and considered the potential hazards facing drivers.
Describing the document, Mr Moir said: "The spectators were mentioned in it as well.
"But you could say the spectator side of the assessment wasn't as prevalent as the assessment for the competitors."
He also told the inquiry: "We tended not to have too much publicity because we thought we had too many people there already."
Mr Moir said that before the race, organisers did not think that people would turn up late for the event.
However, the inquiry heard that enthusiasts turned up after the rally had started.
Mr Moir said spectators who had arrived at a nearby car park had to walk up a hill to be at the rally track.
He said he and his colleagues believed that once fans got to the top of the hill, they would walk to other points of the course.
But many fans who arrived late at the scene stayed at the location at the top of the hill. The inquiry heard that there were only two marshals at this location.
Mr Moir told the inquiry that he had asked a colleague whether there were enough marshals there.
He said: "I asked if there were enough marshals at that point and I was told 'yes'."
Five marshals had been posted to the finish of the course due to issues experienced at 2012's Snowman involving "fans and alcohol".
Mr Moir said he took the decision to cancel the rally after learning that Ms Robson had been struck by a car. He said the decision to cancel the event came at 11.15.
Mr Brown asked: "This would have been a huge disappointment for you?"
Related Internet Links
The BBC is not responsible for the content of external sites.