Views sought on Nairn paddling pool's future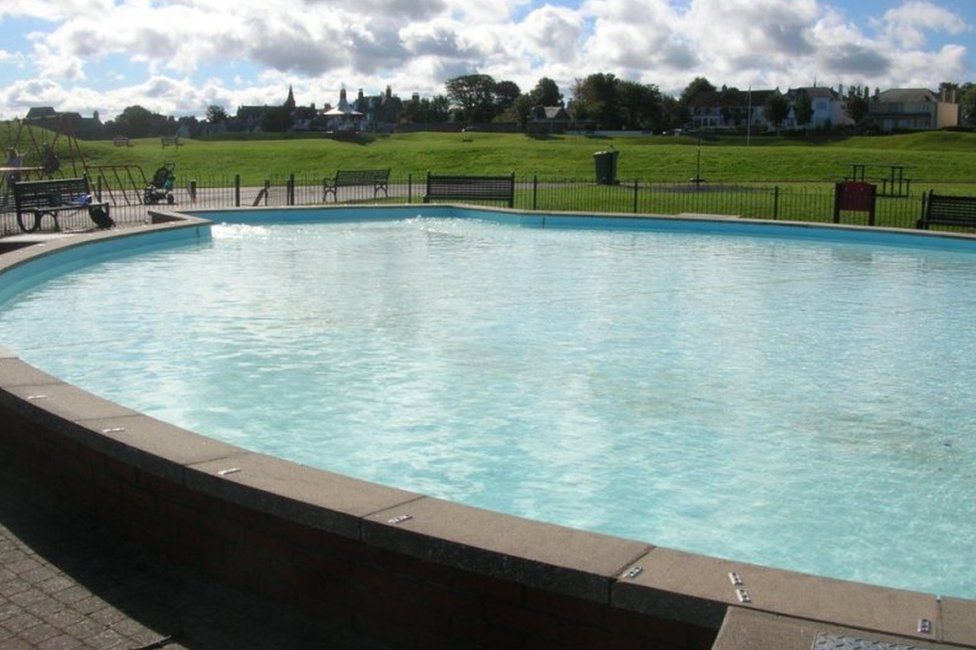 A long-standing feature of a seaside town's links could be turned into a new children's "splash park".
The state of Nairn's paddling pool has been "deteriorating badly" and Highland Council said repairs were becoming "more difficult and expensive".
Work done to it last year is likely to only keep it going for another three years at most.
The local authority has sought public views on the future of the pool and the play park it is set in.
Tom Heggie, chairman of Highland Council's Nairnshire Committee, said: "We want to revitalise this area of the links and make sure that it can be a focus for families to enjoy the seafront.
"A major question is whether water play should be a central feature of any replacement, and if so whether it should be a traditional paddling pool like we have now or the kind of splash park being installed in many parts of the country.
"Alternatively the site could become the centre of an improved play area with a wider range of play equipment aimed at a variety of age groups - perhaps a toddler area within the current fenced area with equipment for older children surrounding it.
"Unlike a water play area this would be open all year round."
Related Internet Links
The BBC is not responsible for the content of external sites.