£2m project to strengthen Caledonian Canal weir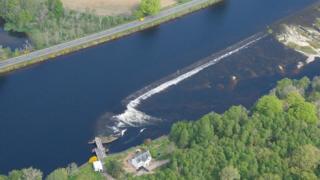 The lifespan of a weir designed by the famous 19th Century Scottish engineer Thomas Telford is being extended in a £2m project.
The Ness Weir near Inverness raises the water level to allow boats using the Caledonian Canal to move through Loch Dochfour and into Loch Ness.
It was constructed between 1825 and 1830.
The Scottish government has funded the project to reinforce the weir with steel piles.