'Good progress' in isles child care services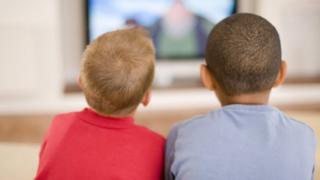 Good progress has been made on improving services for young people on the Western Isles, a watchdog has said.
Care of children and young people on the islands came under scrutiny following the murder of vulnerable teenager Liam Aitchison in 2011.
Local authority Comhairle nan Eilean Siar and NHS Western Isles made changes to how children in care were looked after once they became young adults.
The Care Inspectorate said it was "pleased" with progress being made.
The Outer Hebrides Community Planning Partnership (OHCPP), which involves the comhairle and health board, has welcomed the results of the latest review.
Inspectors carried out a review to follow up on an inspection made in 2016 which looked at how well services worked together to improve the lives of children, young people and their families.
That inspection made five "important recommendations" for improvement, said the watchdog.
The recommendations were:
Ensure accurate and up-to-date information about services is easily available to GPs, health visitors, social workers and other staff as well as to families
Public bodies and agencies work together to improve data gathering to help improve care for children and young people
Undertake a joint strategic assessment of needs to ensure the right balance of universal, targeted and specialist services are in place to meet the current and emerging needs of children, young people and families
Urgently address the critical shortage of health visitors
Address barriers to effective partnership working at a strategic level
After the return visit to the isles, inspectors said they were "pleased to note the considerable progress made to meet the recommendations".
Karen Reid, chief executive of the Care Inspectorate said: "I welcome the fact that partners have made considerable progress in addressing all five areas for improvement identified in the inspection report published in January 2016.
"The voices of care-experienced children and young people are increasingly influencing policy and practice, and this is important to ensure that services meet the needs of the people who access them, and take account of their rights and wishes.
"We also found improved collaborative working at all levels across partner organisations, with staff committed to working hard to make further improvements to enable better outcomes for children, young people and their families.
"Overall, we are satisfied with the action partners have taken to strengthen and improve services for children and young people."
Norman A Macdonald, chairman of the OHCPP, said: "This is a very encouraging report and I am pleased that the Care Inspectorate has recognised the good work that has gone on in developing services for children and young people.
"Our challenge is to maintain that progress and continue to strengthen and improve services".
Liam, from South Uist, was beaten, stabbed and stripped of clothing during an attack on 23 November 2011.
His body was found in a derelict property in Steinish on Lewis.
In 2013, Johnathan MacKinnon and Stefan Millar, both 22, were each been ordered to spend a minimum of 18 years in prison before they could apply for parole.
The judge in their trial, Lord Kinclaven, said the men had robbed Liam of his life and devastated his family.