Searches continue on Lewis for missing German tourist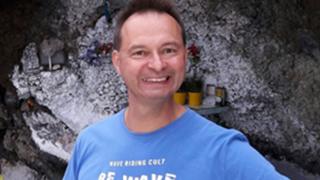 Extensive searches were made around Aird Uig on the Isle of Lewis in the Western Isles at the weekend for a missing German tourist.
Torsten Kulke was reported missing on 31 July after arriving in the islands a few days earlier.
The 48-year-old's rucksack and personal belongings were found last week near cliff tops at Aird Uig.
Insp Jane Nicolson, of Police Scotland, said: "Sadly, despite extensive search activity, Torsten remains missing."
She added: "His family have been kept fully informed during the inquiry and my thoughts are with them at this difficult time."