Year-long festival to celebrate Iron Age brochs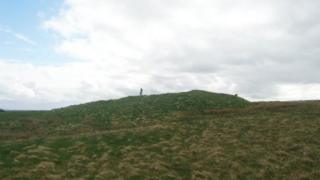 A new year-long archaeology festival aims to uncover new information about Iron Age brochs and also encourage greater public awareness of them.
The stone-built roundhouses were some of Scotland's oldest and most formidable structures and can be found in the Highlands and Orkney.
Caithness has more broch sites than anywhere else in Scotland.
The new Caithness Broch Festival involves of a programme of events, including surveys of sites.
Orkney Research Centre for Archaeology, University of the Highlands and Islands Archaeology Institute and Caithness Broch Project are involved in the first phase of the festival, which will run into next year.
Local communities and visitors have been invited to take part in surveys of Bruan Broch, near Lybster, on 15 and 16 August and Thing's Va Broch, near Thurso, on 17 and 18 August 2017.
Thing's Va is thought to have been used as a meeting place in Norse times, with the word "thing" coming from the Norse word "ting", meaning parliament.