Temporary restrictions at four NHS Highland hospitals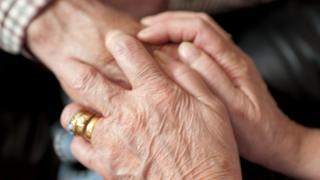 NHS Highland has introduced temporary restrictions on admissions at four sites because of staffing pressures.
A ward at Lawson Memorial Hospital in Golspie is the latest to have the measure put in place.
NHS Highland said this was because of a combination of employees being sick and vacant posts.
Similar temporary restrictions are also in place at hospitals in Invergordon, also Portree on Skye and New Craigs Hospital in Inverness.
At Golspie, the Cambusavie Ward is affected. The ward's staff offer medical assessment and rehabilitation, respite and terminal care to older adults.
Senior charge nurse, Joanne Gemmill, said: "Despite being fragile, we have been actively managing the staffing situation over recent weeks to ensure all shifts were safely covered.
"Unfortunately, more essential staff have gone on sick leave this week and we have exhausted all options to cover these additional shifts.
"Because of that, it is with regret that we have decided that there is no option but to temporarily close to admissions at Cambusavie in order to ensure we can safely provide care to the current patients within the ward."
She added: "I would like to reiterate that this is a temporary measure and is solely in response to the staffing shortages."