Opening day of Nairn Book and Arts Festival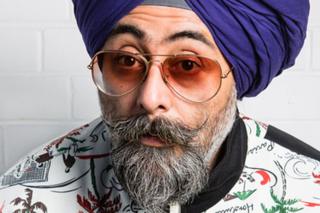 This year's Nairn Book and Arts Festival has begun.
Organisers had concerns that the 14th festival would not go ahead because of a £15,000 funding gap, before a public appeal raised the money needed.
Guests this year include comedian and broadcaster-turned chef Hardeep Singh Kohli.
Novelists Simon Mawer, J David Simons, SG Maclean, and Cynthia Rogerson and STV's political editor Bernard Ponsonby will also be attending.
Prizewinning poet Jo Shapcott, young Scots singer Siobhan Miller, musician and author Malachy Tallack, pianist Christina Lawrie, playwright and novelist Alan Bisset and award-winning Edinburgh band The Blueswater will also appear.
The festival's Wine and Crime afternoon will feature Nicola Upson, Louise Welsh and Lesley Kelly.