Bike frame made from Glenmorangie whisky casks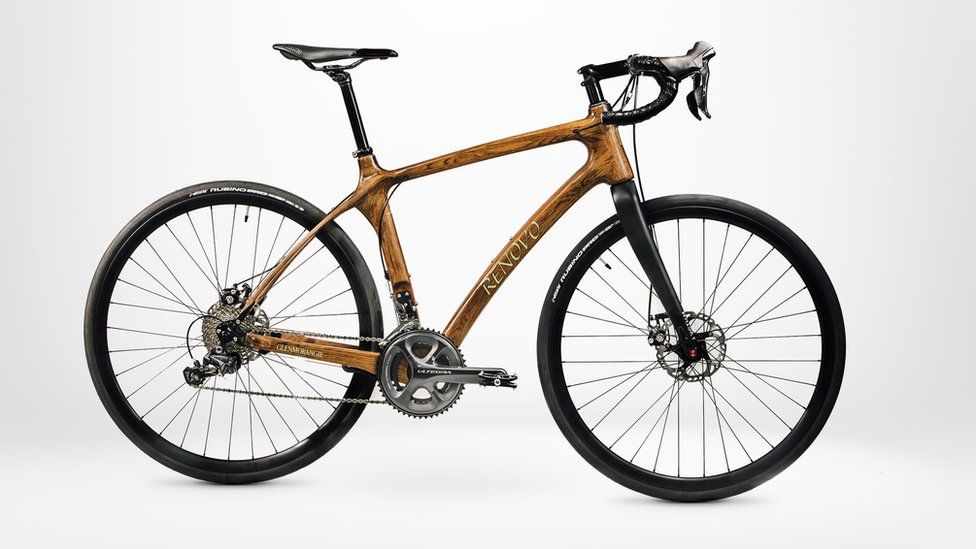 Wood from old whisky casks have been used for the first time in the making of a bicycle.
Each frame for the bikes uses about 15 staves from casks used in making whisky at Glenmorangie's distillery in Tain in Easter Ross.
The casks are shipped from Scotland to the US and then taken to bike-builder Renovo's workshop in Oregon.
Renovo specialises in using wood and has made more than 1,000 bikes with wooden frames since launching in 2007.
The whisky cask bicycles, described as a world first by the distiller and bike-makers, cost more than £5,000 to buy.