Offensive comment aimed at Hardeep Singh Kohli at festival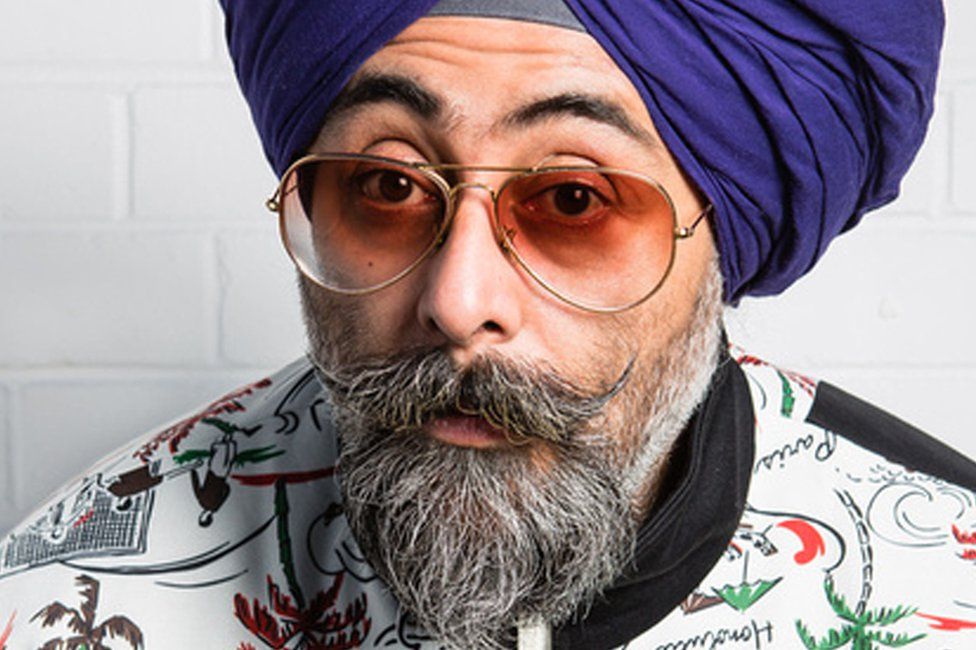 An offensive comment made to Nairn Book and Arts Festival guest Hardeep Singh Kohli has been reported to the police.
Comedian and broadcaster-turned chef Hardeep Singh Kohli was interrupted during his curry-cooking demonstration at the festival on Tuesday evening.
The rest of his audience "drowned out" the heckler.
In a statement on the festival's Facebook page, Mr Kohli said he had "an amazing time" in Nairn and would not let one man's "idiocy" spoil that.
The festival organisers said in the Facebook post: "We are aware that this comment caused offence.
"We would like to make it clear that we felt that the incident was dealt with firmly and conclusively at the time it occurred.
"Having spoken to Hardeep Singh Kohli at length, it is clear that he felt that the incident was dealt with appropriately by all parties concerned."
The organisers said the incident had been reported to the police.
Mr Kohli said: "I had the most amazing time in Nairn surrounded by the most welcoming people.
"One man's idiocy couldn't undo the warmth I felt and the support of my friends in Nairn."
On social media other audience members have praised Mr Kohli and the festival organisers for their response to the heckler.
Police Scotland said: "A complaint has been made to us by a member of the public and appropriate advice will be given to those involved."
Related Internet Links
The BBC is not responsible for the content of external sites.