Balloons call-out pushes Loch Ness RNLI to call-out record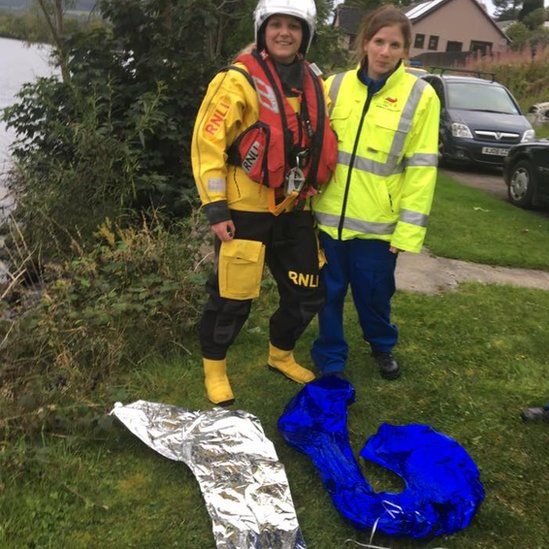 Loch Ness RNLI is having its busiest year since the lifeboat station was opened in 2008.
A call-out sparked by deflating balloons falling from the sky on Sunday prompted the 26th "shout" of 2017 for the volunteer crew.
The sliver and blue balloons had been mistaken for a falling hang glider by a concerned member of the public.
In August, Loch Ness RNLI had its busiest single day with three call-outs to three separate incidents.
A coastguard helicopter and the skippers of two boats, Lady Beth and Morag mo Chridhe, assisted in Sunday's search.
The lifeboat crew recovered the helium balloons from different locations on the loch.
Related Internet Links
The BBC is not responsible for the content of external sites.