Tickets for Runrig farewell gig in Stirling sold out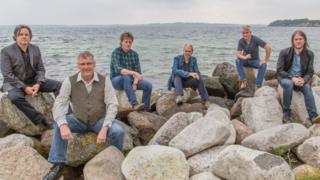 All 25,000 tickets for Scottish rockers Runrig's farewell open-air concert in Stirling next year have sold out.
The band, which was founded on Skye in 1973 and enjoyed UK chart success with Gaelic songs in the 1990s, are retiring after 45 years in the music business.
Their final concert will be held in Stirling's City Park on 18 August 2018.
The tickets sold out shortly after going on general sale at 10:00 on Friday. Some fans are complaining of touts now selling the tickets.