US couple who ran Inverness guesthouse cannot stay in Britain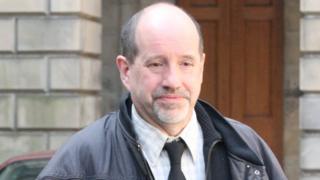 A judge has upheld the home secretary's decision to send home an American couple who are running a successful guesthouse in the Highlands.
Russell and Ellen Felber came to Scotland in 2011 on a so-called "entrepreneur visa".
The couple bought an Inverness B&B for £300,000 which they then refurbished.
But Lady Carmichael ruled Amber Rudd did not act unlawfully when deciding they did not meet legal requirements to remain in the UK.
The home secretary made the decision after applying rules made in 2014 regarding the numbers of employees that people on entrepreneur visas had to employ.
Advocate Alan Caskie, for the Felbers, told the judge at an earlier hearing the pair had fallen in love with the Highlands after coming to Scotland on holiday.
The couple, who are both in their 50s and from New York, are thought to have invested £100,000 renovating the guesthouse and their business has won awards.
They originally came to Scotland on a three-year visa and were advised that the UK government required them to employ either two full-time employees for 12 months or one employee for 24 months.
The Felbers chose to employ someone for 24 months and were granted a two-year extension to their original three-year visa.
However, when the couple applied for leave to remain in early 2016, the Home Office refused to grant the application, saying the pair should have employed more people during their time in the UK.
The Home Office wrote to them in December 2016 telling them they had 30 days to leave the UK.
The Felbers then instructed lawyers who went to the Court of Session in Edinburgh.
The court heard the Home Office had changed the rules in 2014 regarding the numbers of employees that people on entrepreneur visas had to employ.
'Common sense'
Mr Caskie argued it was unfair for Ms Rudd to make a decision using the new 2014 rules when his clients had acted in accordance with their visa requirements.
He told the court: "This is a case where the application of common sense and discretion should be applied."
Lady Carmichael issued a written judgement at the Court of Session, concluding that the home secretary acted correctly.
She wrote: "The court's function will usually be limited to reducing a decision that has been taken where a discretion has been found to have been exercised in an unlawful manner.
"It is normally outwith the proper scope of judicial review for the court to tell a public authority how it should exercise its discretion.
"While there may be cases where there could only be one possible outcome in the lawful exercise of discretion - this is not such a case."
The judge added: "I shall dismiss the petition."