Glencoe Mountain plans to make artificial snow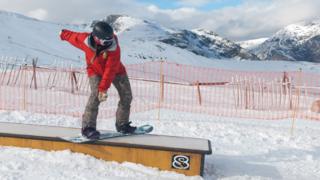 The operators of Scotland's oldest ski area have raised enough money to lease a snow-making "factory".
Glencoe Mountain plan to have the unit in place next month, while continuing to raise further funds through a crowdfunding campaign to buy it.
The ability to make artificial snow would allow the site to guarantee snowsports every season.
The snow would be spread on the resort's new Coire Pollach ski run and sledging area.
The centre, which dates to 1956, said last season was its worst on record.
Only 32 days of skiing was possible in poor conditions.