Man recalls seeing 'key figure' in Alistair Wilson murder case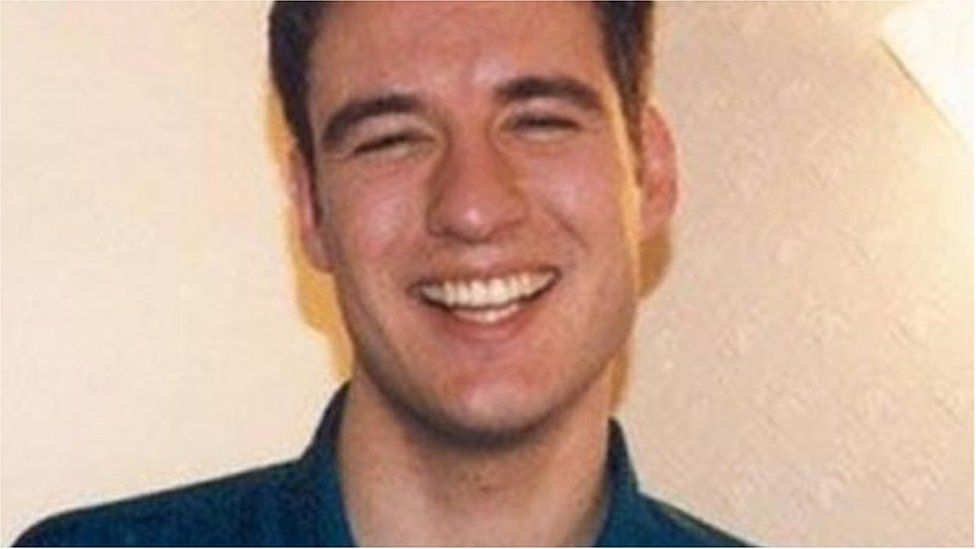 A man has recalled seeing a person he believes could be a key figure in an unsolved murder 13 years ago.
Tommy Hogg, 70, said the man sat a few seats behind him and his wife on a bus travelling from Inverness to Nairn.
Mr Hogg said the man left the bus at Nairn and he last saw him walking in the direction of the home of 30-year-old Alistair Wilson.
Banker and father-of-two Mr Wilson was shot on the doorstep of his family home that night.
The attack took place at about 19:00 on 28 November 2004. Mr Wilson later died in hospital.
Mr Hogg recalled his experience on the night of the shooting in an interview on BBC Radio Scotland's John Beattie programme.
On Monday, the programme heard from a criminology professor revealing that he had received a package containing alleged information on Mr Wilson's killing.
Police Scotland has since issued a statement saying that the information discussed in Monday's programme has been in the public domain "for some time".
Mr Hogg, who gave his information to police in 2004 and has been interviewed since by detectives, including as recently as a year ago, has spoken publically before about this encounter.
He told BBC Radio Scotland's John Beattie programme that he could still remember clearly the man's appearance.
Mr Hogg, of Nairn, said the man caught his attention as he boarded the bus at Inverness bus station.
He said: "Every time I looked at him he turned his head away and stared out of the window.
"He slumped himself down. He was so ill at ease. So jumpy."
Mr Hogg described the man as being about 5ft 9in to 5ft 10in tall, muscular and wearing a blouson jacket and a peaked cap pulled down over his face.
He said: "The thing that struck me about him was he was absolutely immaculate - short hair and he looked like he had just stepped out of the bath. He was pristine."
The Hoggs saw the man after he left the bus at Nairn bus station and the vehicle carried on towards the couple's stop.
The couple learned of the shooting later that night.
Mr Hogg said he gave police a description of the man for the production of an e-fit, which he said was accurate.
Police Scotland said the investigation into the murder remained open and ongoing.
Det Supt Gary Cunningham urged anyone with new information or anyone who had not spoken to police before to contact police, or the charity Crimestoppers.
The officer said: "A significant amount of work was done to identify all individuals who were in the vicinity of the murder and we have taken over 3,500 statements throughout our investigation.
"The man who shot him was believed to have been in his 30s and was about 5ft 4in to 5ft 8in and wearing a baseball cap and dark blouson style jacket.
"There is limited detail available about the facial features of the suspect from witnesses and, as such, there is not sufficient information to produce an e-fit."
In its statement on Monday's radio interview, Det Supt Cunningham said: "The information discussed during the radio show has been in the public domain for some time.
"An e-fit of a potential suspect was drawn up but officers were able to trace the man concerned and police were able to rule him out of having had any involvement in Alistair's death."
Related Internet Links
The BBC is not responsible for the content of external sites.