Man jailed for raping women in Inverness and Kirkcaldy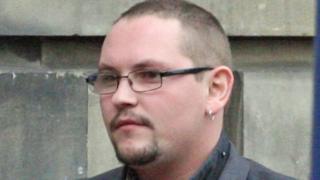 A man who repeatedly raped and physically assaulted two women has been jailed for eight years.
Michael Stuart, 27, of Burntisland, carried out the attacks over a period of five and a half years at addresses in Inverness and Kirkcaldy.
The High Court in Edinburgh heard that the physical abuse began in 2006.
Stuart, who has previous convictions for assault and abduction, denied the charges. He was found guilty by a jury following a week-long trial.
During proceedings, prosecution lawyer Mark McGuire told jurors how Stuart started abusing his first victim when she was a 17-year-old expectant mum in November 2006.
'Jekyll and Hyde'
The assaults, which took place at addresses throughout Inverness, continued until January 2008.
Mr McGuire told the court how Stuart would seize the victim by the throat, hold her against a wall and would repeatedly punch and kick her on the body during the attacks.
On one occasion, the court heard how Stuart used a knife to cut the woman's clothing. He also called her derogatory names.
The court also heard from Stuart's second victim who was also a teenager when she first met him.
The woman told the court how she was 18 when she met the accused.
She said Stuart could be charming and then angry within a few short moments. She described this behaviour as being "like Jekyll and Hyde".