Health guide written with NHS Highland input goes global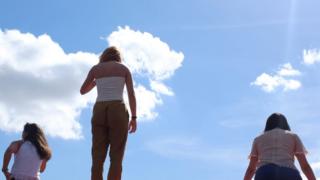 A guide which an NHS Highland team helped to write on the benefits of pelvic floor exercises for young women has attracted worldwide attention.
Your Pelvic Floor was first published six years ago and distributed in the UK.
NHS Highland staff were among UK health organisations and workers involved in producing the booklet.
The guide is now being published in the US, Australia and has been translated into Portuguese for girls in Brazil.
Sylvia Craine, a clinical specialist physiotherapist at Wick's Caithness General Hospital, was among NHS Highland staff involved in the original guide, still produced and distributed in the UK by the Association for Continence Advice.
Ms Craine is now helping to develop a video version of the booklet so the exercises can be shared online.
She said: "A lot of girls think that pelvic floor exercises are more for their mums than for them. But the booklet helps explain why they need to do them.
"If they exercise their pelvic floor it not only helps them control their bladders, but keeps the core muscles strong, assisting in improving posture and preventing back pain."
She added: "By engaging and improving their postural tone, it helps girls look good and feel good. The pelvic floor muscles, which are about the size of a cupped hand, are your 'feel good' muscles.''