Animal stranding scheme to hold first forum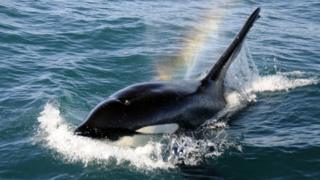 An organisation that examines and records stranded sea animals is to hold its first public forum.
The Inverness-based Scottish Marine Animal Stranding Scheme (SMASS) hopes its event will widen awareness of marine life and the threats to it.
Guest speakers at next month's forum will include scientists, including from the University of Aberdeen.
Sorcha Cantwell who gathered hundreds of kilograms of rubbish during her own voluntary beach cleans will also speak.
Whale and Dolphin Conservation field officer and wildlife photographer, Charlie Phillips, is another of the guest speakers for the forum on 20 January at Inverness College UHI's campus.
SMASS is part of Scotland's Rural College.
It gathers information on whales, dolphins, seals and sharks found stranded on Scotland's coast.
SMASS scientists also carry out post mortem examinations on the animals to determine what may have caused them to strand and die.