Next phase of work Dounreay decommissioning planned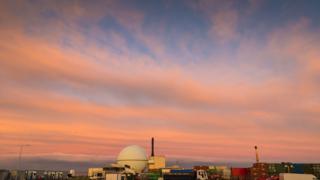 Retrieving and packaging radioactive waste from a site known as the Shaft is among work to be done at Dounreay over the next decade.
Companies have been invited to note interest in a number of construction and demolition projects at the former nuclear power complex in Caithness.
The jobs involved in the site's new "agreement framework" could run to a total cost of up to £400m.
Built in the 1950s, the Shaft plunges 65.4m (214.5ft) below ground.
Radioactive waste was disposed there from 1959 to 1977, when an explosion ended the practice.
Colourful myths surround the Shaft, including claims that a former worker dropped his mother-in-law's ashes inside to comply with her wish to be scattered somewhere unusual.
An unwanted car was also said to have been disposed of at the facility, which is 4.6m (15ft) wide in places.
Major step
Dounreay's new agreement framework covers various jobs to be done at the site over the next four years, with potential extensions to the contracts of up to three years.
The work includes construction of a facility to support the decommissioning of nuclear reactors and knocking down former laboratories.
Companies contracted could also go on to be offered further work beyond those seven years.
The agreement represents a major next step in the decommissioning of Dounreay.
An interim end state, when the decommissioning work has been completed, is expected to be reached between 2030 and 2033.