Man who injured rally driver in hit and run jailed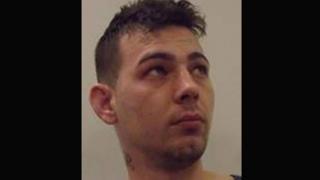 A man who caused life changing injuries to a rally driver who was on a night out in Inverness has been jailed for 45 months.
Steve Fraser, 35, had been socialising after taking part in the Snowman Rally when he was knocked down on Friar's Bridge on 19 February last year.
The driver of the car, Andrei Sinzieanu, 26, was drunk at the time and disqualified from driving.
As well as being jailed Sinzieanu has been banned from driving for six years.
He was sentenced at Inverness Sheriff Court.
Last month, the court heard that the Romanian fled the scene of the hit and run and was later stopped by police on the A9.
The court also heard that Mr Fraser suffered multiple injuries, including broken bones and an injury to his liver.
He had to learn to walk again, and has been unable to return to his job as a gamekeeper.
Sinzieanu admitted six charges - drunk driving, dangerous driving, being a disqualified driver, having no insurance, causing serious injury to Mr Fraser, and attempting to pervert the course of justice by trying to avoid arrest.
Following the sentencing, Police Scotland's senior investigating officer of the incident, Sgt Donnie Mackinnon, said Sinzieanu had "displayed a flagrant disregard for both the law and the safety of other road users".
Sgt Mackinnon said: "He made the decision to drive a motor car dangerously, whilst drunk, disqualified and without insurance and collided with a pedestrian who was crossing the road.
"By failing to stop at the scene or offer any kind of assistance to the man he collided with, Sinzieanu showed absolutely no regard for the welfare of the victim, highlighted by his attempt to flee from Inverness in the same vehicle."
The police officer added: "I would like to commend the member of the public who contacted police and maintained observations on Sinzieanu's vehicle as it left Inverness.
"These actions coupled with the comprehensive police enquiry resulted in Sinzieanu's swift arrest and he will now face the consequences of his actions."