Man faces jail for abuse in Dundee and Highlands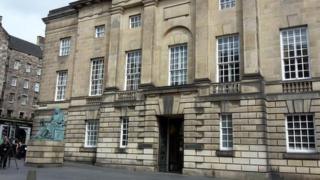 A man who sexually abused three children at locations in Dundee, Angus and the Highlands has been warned to expect to go to jail for the crimes.
Victor Bawol, 76, of Dundee, has pleaded guilt at the High Court in Edinburgh to carrying out the abuse between September 1970 and April 2005.
The court heard that he began abusing the two girls and a boy when they were all five years old.
Judge Lord Ericht told Bawol that a prison sentence was "inevitable".
The court heard that Bawol started abusing his first victim between September 1970 and September 1979.
Bawol then started assaulting his second victim in February 1992 at a location in Angus and later at a property in Dundee. This offending continued until February 1999.
The third victim, a boy, was first assaulted at an address in Dundee in 1996. The boy was the son of Bawol's first victim and he was abused for another nine years.
The court heard that some of the assaults took place at a campsite in Inverness-shire.
Bawol will be sentenced at the High Court in Edinburgh on 8 March.