Proposal to integrate four UHI colleges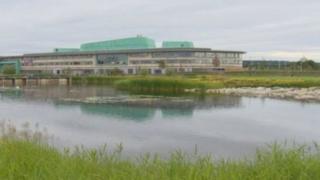 The University of the Highlands and Islands (UHI) has revealed plans for closer working between four of its 13 colleges and research institutions.
Plans are at an early stage, but BBC Scotland understands the changes could happen as early as September this year.
Under the plans, Inverness College, Moray College, North Highland College and Lews Castle College would come together to work with UHI.
UHI said this would create "a more integrated institution".
It said it would seek to avoid having to make any compulsory redundancies.
At the moment the 13 colleges and institutions in the UHI network have their own chief executives or principles, their own staff and central functions under the UHI banner.
The different sites offer further and higher education courses across the Highlands, Moray, Argyll, the Northern Isles and Western Isles.
UHI's Chair of Court, Garry Coutts, said the four colleges coming together and working more closely with UHI would make the organisation more robust to financial pressures in the future.
He said it would also benefit students and staff.