Why are rural doctors complaining about the new GP contracts?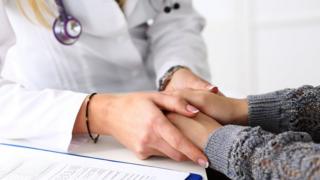 When you look at what's promised to GPs across Scotland in the new contract, it's hard at first glance to see why many rural doctors are complaining.
After all, the deal includes:
a guaranteed basic income of £80,430 for full-time GP partners
a promise no practice will lose funding
interest-free loans to help partners who own their premises and health boards to take responsibility for leased premises
reduced GP workload through the use of wider primary care teams
"golden hellos" and financial assistance up to £15,000 for GPs who choose to relocate in rural areas
What it boils down to is a question of trust. Rural GPs simply do not believe that what's been promised will actually materialise.
They suspect the renegotiation has been done at their expense - in the interests of urban practices - and won't benefit them in the long term.
There is some substance to that concern. The previous GP contract underfunded areas with high elderly and deprived populations, which were overwhelmingly urban.
The new funding formula is meant to right that wrong and better reflect practice workload.
But rural GPs say it's based on appointment numbers and does not take account of issues in rural areas such as patient and doctor travel.
'Expert medical generalist'
How big an issue is that though, when the deal negotiated between the BMA and the Scottish government gives a rock-solid guarantee that no practice will lose funding?
Rural GPs say that's simply a short-term fix; that the funding required to provide primary care services in nearly all rural areas has essentially been placed on "income protection".
They suspect their funding will drop in the long-term.
As more and more demands are made of family doctors, the new contract aims to reduce workload by refocusing GPs as "expert medical generalists".
They remain in charge of patient care but many tasks like vaccinations, physiotherapy and community mental health services will in future be carried out by a wider primary care team.
Some rural GPs argue remaining a generalist is central to what they do; that rolling out multidisciplinary teams will be far more challenging than in urban centres and could ultimately have a negative impact on the service rural patients receive.
So, for example, if parents are in future asked to travel to regional centres for vaccinations, will we see less uptake in rural areas, particularly among poorer families?
To address all these concerns, the Scottish government has set up a "short life working group" to make sure, they say, the contract is delivered in a way that works well for rural areas. Some rural GPs see that as kicking their concerns into the long grass.
It's clear there is still a great deal of persuasion to be done to get rural GPs to trust this new contract is in their best interests.