Mum of teenager who died in crash speaks at safety event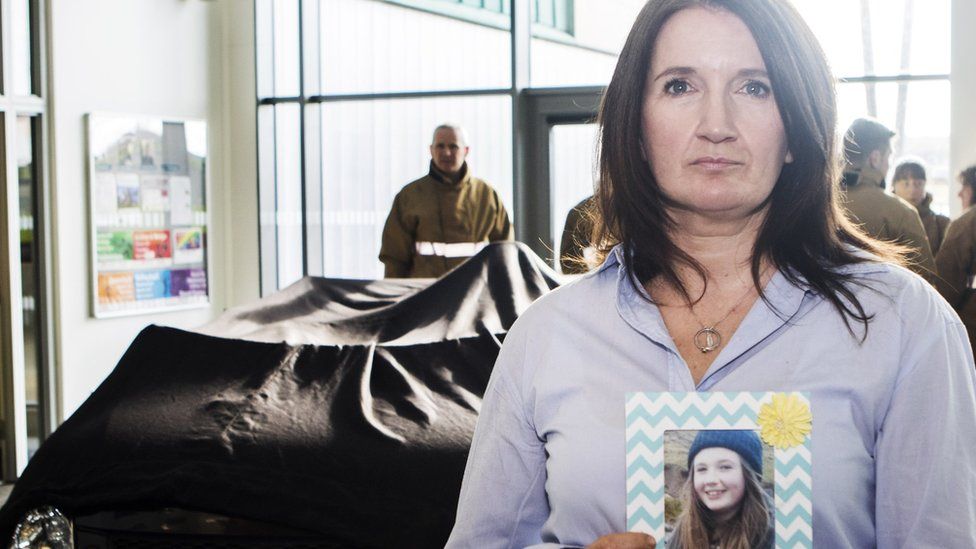 The mother of a 16-year-old who died in a two-car crash has spoken at a road safety event at Inverness College UHI.
Georgia Gilham, from Inverness, and John Foggo, 18, from North Kessock, died following the collision near Inverness in March 2016.
They were passengers in one of the cars involved in the crash near Croy.
Georgia's mum Debbie told students at the Arrive Alive event of the pain and sadness in her life. She said: "I don't live my life now, I just endure it."
Arrive Alive was organised by Inverness College UHI and the Scottish Fire and Rescue Service.
It featured a mock road accident rescue.
Georgia's mother said lives could be lost to "split second" mistakes and lapses of concentration.
She said: "The last thing my daughter said to me was 'I won't be here when you get back,' and she wasn't.
"We all think it will never happen to us. We read stories in the paper or see something on the news and think, 'that poor family,' and then we go on with our lives.
"But sadly it does happen to people we know."
She added: "I don't live my life now, I just endure it.
"The sadness, the pain and the guilt are with me every minute of every day and I don't want to see anyone go through that.
"I want people to think about their driving, think about the consequences and be safe."
A memorial bench to her has also been installed at the festival site.
Related Internet Links
The BBC is not responsible for the content of external sites.