Highland councillors to hear satellites proposal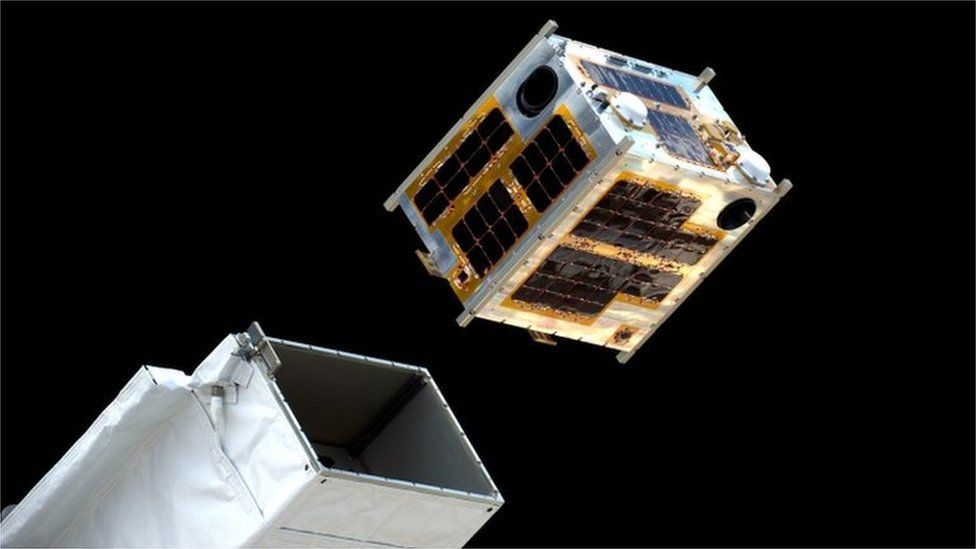 An idea to send small commercial satellites into space from Sutherland is to be presented to Highland councillors next week.
The UK Space Agency is considering a number of potential sites as a vertical launch centre for satellites.
There are three possible locations in the Highlands and islands - one at The Moine in Sutherland and others in Shetland and the Western Isles.
The suitability of The Moine will be discussed by councillors on Tuesday.
Roy Kirk, of Highlands and Islands Enterprise (HIE), will explain the plans at a meeting of Highland Council's Sutherland County Committee.
Ahead of the meeting, Mr Kirk said the UK Space Agency (UKSA) was carrying out a "lengthy and detailed exercise" that would take "several years to come to fruition".
He added: "However, Sutherland meets the criteria for satellite launches and, as the region's economic development agency, we are clearly interested in investigating any project that has the potential to create skilled and well-paid employment, and generate wider economic and community benefits.
"At the same time, it's important that we understand all of the impacts a development such as this could have. I look forward to meeting the County Committee on Tuesday, and providing an update."
Sutherland councillor Linda Munro said: "This is an important topic and I know local people and other interested parties will want to fully understand the proposal and its implications.
"Anyone who would like to know more is very welcome to come to the committee meeting which is held in public to listen, along with the councillors, to the presentation to find out more about this proposal at this early stage what it entails and implications for the local area."
She added: "Should it progress to formal planning, it's also vital that local people are able to access full information and have a say through public consultation and I know Members will be very happy to hear people's views should a planning application be made."
In 2016, HIE commissioned a study into whether launches of small commercial satellites could be done at The Moine.
The area of land forms part of the Melness Crofting Estate near Tongue on the north Highland coast.
HIE said at the time it had also held talks with local residents about the idea of launching satellites into orbit.
Related Internet Links
The BBC is not responsible for the content of external sites.