Loch Ness Monster on new 10p coins from Royal Mint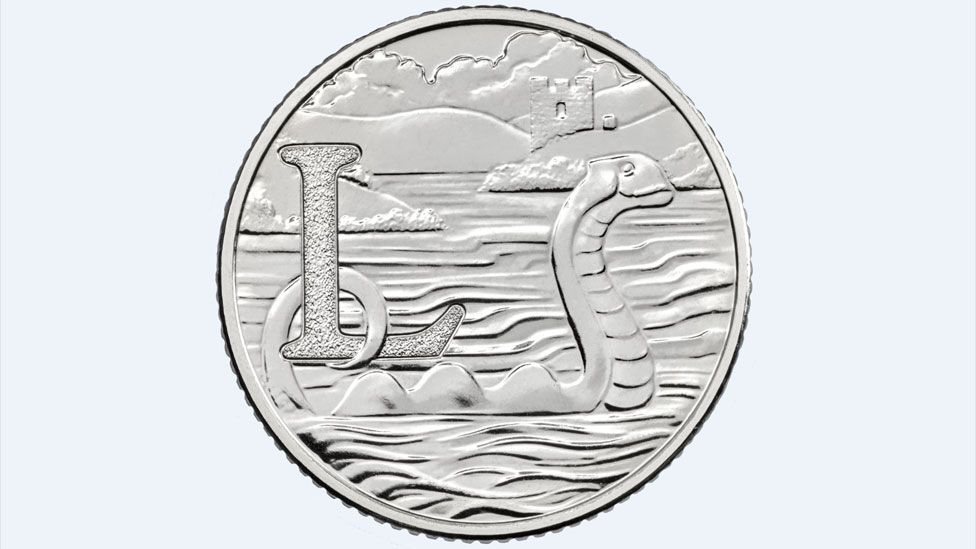 The Loch Ness Monster features among 26 designs in a collection of new 10p coins struck by The Royal Mint.
The coins that have Nessie also feature a representation of the ruins of historic Urquhart Castle, near Drumnadrochit.
The new coins have now started to enter circulation.
There is a design for each letter of the alphabet, from the Angel of the North to the Zebra Crossing. Other designs included fish and chips and James Bond.